BRIEF VIGNETTE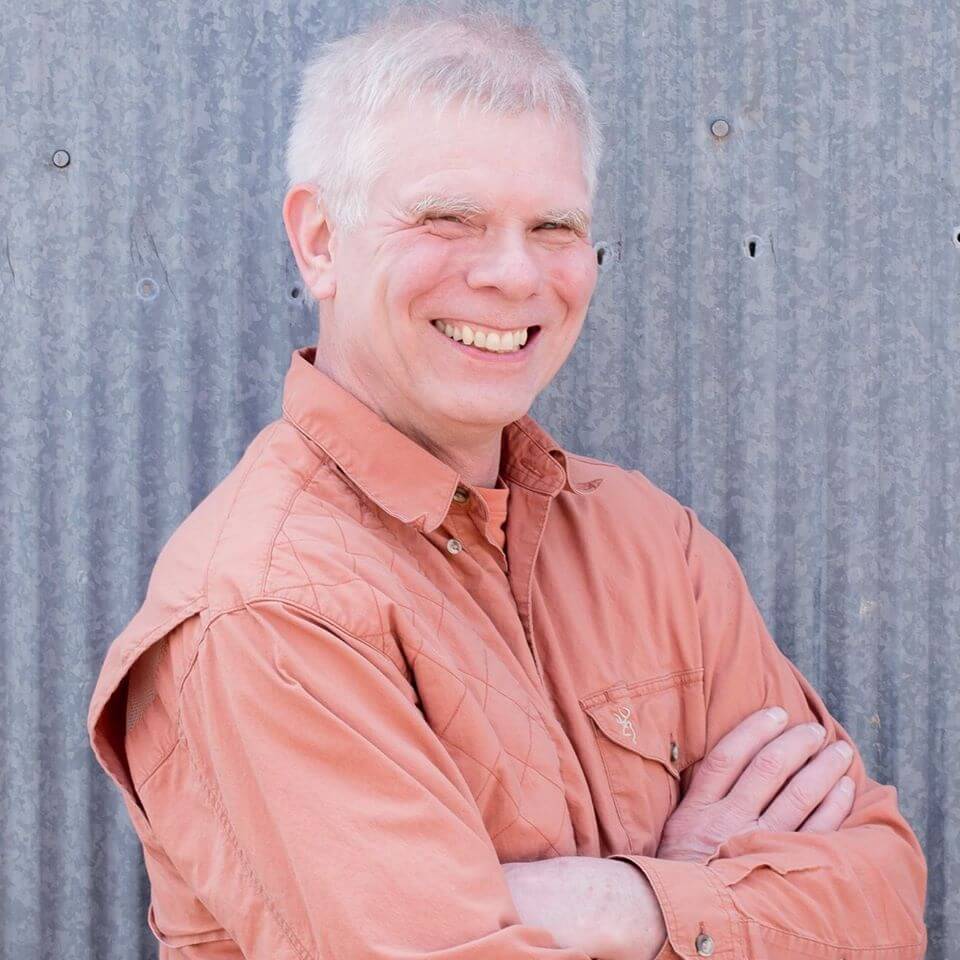 My birth name is Lee William Brainard. I am a Bible teacher and an author. The Bible is — by far — my favorite book. I read it in the original languages (Greek and Hebrew), several literal English translations, the German (usually the Elberfelder), and the Greek OT (the Septuagint). My areas of study include the biblical languages, eschatology (prophecy), apologetics, the major theological controversies, ancient history (with particular interest in ancient catastrophism), and electric universe cosmology.
Currently my wife, Nita, and I live in Harvey, ND, where I share in the ministry of the Word at Harvey Gospel Chapel. We have four children (Josiah, Noah, Ezra, and Lydia), all of whom are married. At the present time we have fifteen grandchildren.
My life experiences are varied. I have been, among other things, an Airborne Ranger, a carpenter, a truck driver, a farm hand, a factory worker, a sawmill hand, a car salesman, an insurance salesman, a day trader, a Jiffy Lube tech, and a propane truck driver. I have worked on my own cars, cut a lot of firewood, and done a lot of remodeling. In Wisconsin my boys and I built a 3600-square-foot log home in post-and-beam style.
I am a man of simple pleasures. I love coffee and dark chocolate, reading, and conversations with friends — especially when they revolve around the things of God.
I enjoy hiking in the mountains, mountain climbing, sunrises and sunsets, thunderstorms, starry skies, northern lights, and campfires. My favorite genres of music include the whisper of the wind in the pines, the call of Canadian geese, the cry of the loon, the bugle of a bull elk, hymns, worship music, and classical music.
MY BIRTH, YOUTH, AND COLLEGE
I entered this present world on June 22, 1961 in Valley City, North Dakota. When I was five years old my parents moved to Helena, MT. There I spent my childhood and a good chunk of my teenage years in carefree bliss — camping, fishing, hunting, backpacking, spelunking, berry-picking, mushroom-picking, gardening, sports, and reading. The summer after my sophomore year of high school my family moved to Langdon, ND, where I graduated from high school in 1979. I attended one year of college at UND in Grand Forks, ND (1983-1984) and two summers of graduate-level lingustics training at UND with SIL (1984 and 1985).
MY CONVERSION AND SPIRITUAL EXERCISE
I was born again in December of 1978, during my senior year of high school, in the basement of the cathedral in Helena, Montana in a charismatic Catholic meeting, but grew little as I had little in the way of Christian friends, church family, or pastoral care — some of this may have been my own fault. The following summer I received some nurture in the Word of God through a chaplain during basic training at Fort Leonard Wood, MO.
That fall I switched from the National Guard to the Army with the goal of becoming an Airborne Ranger. I entered active duty in January 1980, went to Fort Benning for Infantry and Airborne training, and then went through RIP (Ranger Indoctrination Program) at Fort Lewis, WA in May 1980. The first day there I met a believer who became my bunkmate at RIP and roommate in Charlie Company, Second Ranger Battalion. He was a tremendous influence in my life, encouraging me to read the Bible daily, taking me to church, and introducing me to a Bible study on the base.
In the fall of 1980 I came under strong spiritual exercise from the Bible which led to significant changes in my heart, life, and priorities. I sensed strongly that God was calling me to be a Bible-teacher and determined to quit living for my own earthly dreams — mountain climbing, sports, and a career in special ops. I was so intent on serious Bible study that when we went to Alaska for arctic training in early March 1981, I somehow managed to squeeze my study Bible, a Strong's Concordance, and John R. Rice's Separation into my duffle bag.
Shortly after we returned from Alaska my platoon sergeant called me into the platoon room, complained about my verbal testimony, and gave me a choice between my Bible and my beret. I was given the option to keep both only if I kept my mouth shut and didn't bring up religion anymore. While I could have brooked a requirement to tone it down, submitting to an outright ban was unthinkable. I chose my Bible. Within a few weeks I was transferred to a non-airborne unit where a gracious officer, upon discovering the intensity of my desire to be a Bible preacher, opened a door for me to leave the Army early. Through his help and a series of providences I was back in the civilian ranks — with an honorable discharge — in August 1981.
IDENTIFICATION
I am a disciple, a follower of Jesus. Ideally, that should suffice. Sadly, however, we live in an era when Jesus' name is associated with many serious errors and compromises. So for the sake of being transparent, I disclose to my audience that I fellowship in Open Brethren circles, that I regard myself as a conservative Evangelical first and Brethren second, and that I am not ashamed of the label "fundamentalist"—though some who wear it are obnoxious and petty—because this term simply means that a man is unwilling to compromise the fundamental doctrines of the faith, i.e. a distinct Evangelical testimony.
SPIRITUAL HIGHPOINTS OF MY LIFE
the day I was born again
the early days — in the Ranger Battalion, a KJV study Bible, a Strong's Concordance, Keith Green, Charles Finney, John R. Rice, midnight oil
the first Christian book I read — Pilgrim's Progress
the first seminal book I read — Leonard Verduin's Stepchildren of the Reformation
the day I was baptized
the day I bought a Greek New Testament, a Greek grammar, and a copy of Thayer's Lexicon
the day I received assurance of salvation from John 8:31
the day "set my people free" was quickened to my heart for my life-call as a teacher
the day I was introduced to the Brethren assemblies
the day I was convinced of dispensationalism and the pretribulation rapture
the day I was convinced of eternal security by John 10:27-28